Home
Saturday, 12 June 2004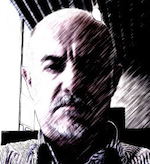 This is the website of Ricardo Sanz, professor in systems engineering and automatic control and researcher in the field of autonomous systems.
In this site you will find information regarding my activitiy as well as other sources that may be of interest to you. Feel free to explore the site and to suggest any improvement to it.
I do most of my activity as part of the Autonomous Systems Laboratory. ASLab is a research group of ample interests ranging from conventional control and real-time systems to model-based engineering processes and artificial intelligence.
This last is, indeed, my main topic of interest; or to be more precise, I'm interested in mind theory, both artificial and natural within the long term engineering objective of systematically creating better machines by means of improving their intelligence.
Last Updated ( Saturday, 08 July 2017 )
Read more...
Hazte Industrial 2018 - Lógica y Terminators
Saturday, 03 November 2018
Artificial Intelligence is a very relevant technology of major potential impact in industry and society. This talk will highlight some of the major issues to serve as a baseline for discussion with future Industrial Engineers from UPM ETSII.

A speech given at the Hazte Industrial conferences.

The PDF version of the talk slides can be downloaded from here.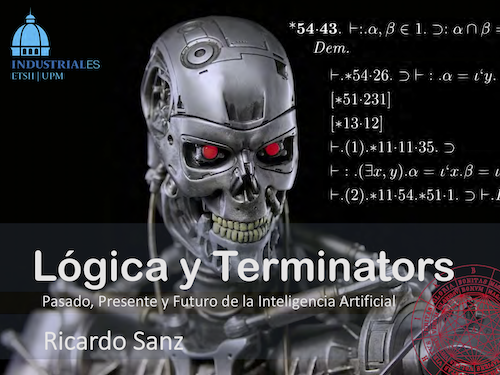 Last Updated ( Sunday, 04 November 2018 )
Sunday, 03 June 2018
Evento del Foro del Futuro Proximo sobre Ética y Tecnología. En esta sesión se debate sobre Ética y Big Data

Mas información en el Website del Foro del Futuro Proximo.
Last Updated ( Sunday, 03 June 2018 )
FFP 2017 Tecnología e Inmovilidad
Friday, 06 April 2018
A speech given at the FFP 2017.

A 3 minute version can be seen here
Last Updated ( Friday, 06 April 2018 )
<< Start
< Prev
1
2
3
4
5
Next >
End >>
Results 1 - 10 of 45